Green Valley, NV Property Management
Green Valley Property Management
Green Valley is a rapidly growing planned community in Henderson, NV. Tourists flock to Henderson every year for its natural wonders and proximity to Las Vegas, while those who fall in love with the city tend to settle down in Green Valley for its residential attractions and educational opportunities.
Because of the community's popularity, property owners who seek professional property management in Green Valley see their vacancies quickly occupied and their investments paid off. If you're looking for property management assistance for your Green Valley rental properties, there's no better team in Nevada than Southwestern Management And Realty Team.
Applicant Screening
Our team will perform extensive background checks on all your property's applicants. We'll evaluate their previous rent history, criminal background, employment status, and credit history to ensure they can make their payments on time.
Maintenance Services
The most significant burden of property management is being ready to help your tenants if their appliances or electronics break. Our team is prepared around the clock to dispatch maintenance professionals to your rental properties, so you won't have to worry.
Property Advertising
Prospective renters overlook even the best rental properties in the perfect locations without proper advertising. However, our team's marketing experts know how to get your home in front of the right people, which is why our properties maintain a 96% to 98% occupancy rate.
Southwestern Management And Realty Team Makes Property Management in Green Valley Easy
Our team has a combined 53 years of experience in real estate sales and property management, so we know how to bring prospective renters into your properties and keep them happy after moving in.
When you work with SMART (Southwestern Management And Realty Team), we'll keep our prices fair and keep you updated about your tenants. But, most importantly, we'll take several of the difficult jobs of property management in Green Valley off your plate, including:
Rent Collection
We collect tenants' rent on the first day of every month with a four-day cushion if they can't pay on time. We'll shift into eviction proceedings if you don't receive your rent following those four days.
Why Green Valley Rental Properties Are So Popular
Green Valley has quickly become one of the best communities in Nevada for property renters. Prospective tenants are lining up to move in right now, and with Green Valley's abundance of attractions and family opportunities, that rush won't slow down any time soon.
Natural Attractions
Despite being only a few miles south of Las Vegas, Henderson is known more for its natural attractions than its city life. Anyone who moves to Green Valley is a short drive away from monuments like Lake Las Vegas, the Ethel M Botanical Cactus Gardens, and a sprawling, picturesque desert ideal for outdoor explorers.
Regardless of what outdoor thrills you're seeking, be it a lake adventure or a nature walk, you'll find a worthwhile attraction in Henderson and Green Valley.
Shopping
Green Valley is near two beloved shopping destinations: the Galleria at Sunset and The District at Green Valley Ranch.
Galleria at Sunset in Henderson is an expansive shopping mall with several popular chain shops, while The District at Green Valley Ranch gives shoppers more local establishments.
Strong School District
Green Valley is part of the Clark County School District, with highly regarded public schools at all grade levels.
The strong school district and Henderson's reputation as one of the safest cities in the country make Green Valley a stellar community to start a family.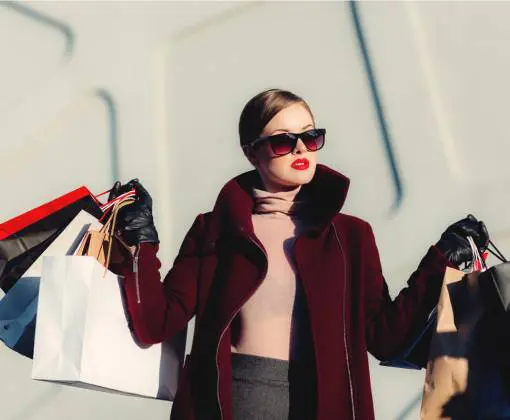 Call Our Property Management Company in Green Valley Today
Professional property management in Green Valley can turn your vacant home into an occupied, worthwhile investment. SMART makes getting the most out of your property as easy as possible.
Contact our team today at (702) 750-9725 to learn more about our services.